Leadership Team

Blake Brown     email:  blake_brown@ncsu.edu
Blake Brown is the Hugh C. Kiger Professor of Agricultural and Resource Economics at North Carolina State University. He has spent much of his career as a policy analyst working on farm policy, particularly tobacco policy. A major focus was working with policy makers on the $9.6 billion federal tobacco buyout. From 2008-2014 Brown directed efforts at NCSU to help farmers add or expand value-added enterprises. In 2014, he became director of the North Carolina Tobacco Trust Commission Agricultural Leadership Development Program. He is also leading efforts to implement a business management program, The Executive Farm Management Program, to fit the unique needs of commercial farms in the southeast. He continues to provide economic analyses for tobacco and peanuts. He has numerous publications and presentations including testimony before the House and Senate committees on agriculture as well as over $5 million in cumulative grant funding. Dr. Brown holds a Ph.D. in Economics from North Carolina State University as well as a MS in Agricultural Economics and BS in Animal Science. Blake is married with one son. He is from a small farm in the North Carolina Mountains that he continues to operate raising purebred and commercial beef cattle.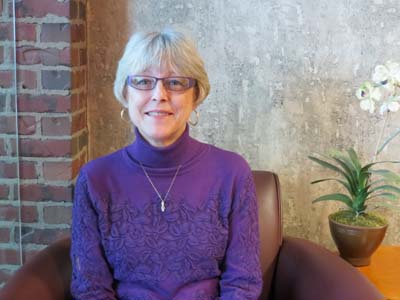 Carolyn  Bunn     email:  carolyn_bunn@ncsu.edu
Carolyn was the Director of College Research Administration in the College of Agriculture and Life Sciences' Office of Contracts and Grants. In 2009 she retired from NC State University with 31.5 years of service. Carolyn returned in the fall of 2010 to provide assistance to the Agricultural Leadership Development Program. Prior to being Director of College Research Administration she held positions in the Department of Crop Science, NC State Extension Administration as well as the Dean's Office in the College of Humanities and Social Sciences.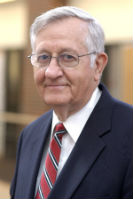 William K. (Bill) Collins     email:  bill_collins@ncsu.edu
William K. Collins has B.S. and M.S. degrees in Agronomy from NC State University and a Ph.D. degree from Iowa State University in plant breeding. He then worked for R. J. Reynolds Tobacco Company for three years in charge of field research (two years) in the AVOCA sage project and premarket sampling of tobacco (one year). He was a tobacco extension specialist at NCSU from 1966-86 and taught a tobacco production course to over 1,000 students. He was Associate Head and/or Acting Head of the Crop Science Department at NCSU, 1986-94. Subsequently he was Coordinator of Tobacco Programs at NCSU for 13 years. Collins has been the Director or Co-Director of 11 programs each consisting of 50-days of training over a two-year period for 30 individuals and currently works with Dr. Blake Brown on the  2017-19 North Carolina Tobacco Trust Fund Commission Agricultural Leadership Development Program which starts in October 2017.
Bill is also the leader of an annual Tobacco Short Course for young tobacco farmers with the NC Tobacco Growers' Association. Bill received the Tobacco Science Research Conference Life Time Achievement award in 2010. He is a member of the N. C. Tobacco Trust Fund Commission and also a special consultant to Steve Troxler, N. C. Commissioner of Agriculture.
He is married and has three children and three grandchildren.

Joy Morgan Fleming     email:  jemorga2@ncsu.edu
Joy Morgan Fleming is an assistant professor in the Agricultural and Human Sciences Department at North Carolina State University. Having grown up on a small tobacco and beef cattle farm, she learned to value agriculture at a young age and was an active member in both 4-H and FFA. Her involvement in these two organizations encouraged her to pursue a BS in Agricultural Education with a minor in Animal Science and a Master's of Agricultural Education at North Carolina State University. Upon completion of her Master's, she returned to Granville County where she taught both middle and high school agricultural education classes. After teaching for five years, Joy returned to North Carolina State University and received her doctorate in Agricultural and Extension Education. Today, she enjoys working with both undergraduate and graduate students majoring and minoring in Agricultural Education, Extension Education, Agricultural Science, and Agricultural Leadership. As a 2014-2016 participant in the North Carolina Tobacco Trust Fund Leadership Development Program, Joy experienced the benefits of leadership workshops, agricultural advocacy, and the diversity that surrounds North Carolina agriculture. She is excited to be a part of the leadership team for the 2017-2019 program and hopes to continue to strengthen this nationally recognized program. Joy is married to Rob Fleming, a farmer in Halifax County, and enjoys promoting both North Carolina agriculture and the importance of a strong educational foundation that can be used to lead and serve.

Lanny Hass     email:  chrysaleye@aol.com 
Lanny grew up on a dairy farm in Iredell County. During his career he worked for VA Tech and NC State Extension serving in many capacities from farm management, to TVA director and director of a personal organizational unit for CALS. Dr. Hass has worked with the Agricultural Leadership Experience for over 15 years. He is currently faulty emeritus and continues to teach in the Poole School of Management, the Skema School at NC State and lectures at Duke University. In addition, Lanny is president of Chrysaleye Consulting, LLC were he has consulted organizations for over 28 years. Increasing individual and organizational performance is Dr. Hass's focus. With Bachelors and Masters Degrees in Economics and a PhD in Organizational Behavior Lanny provides a customized cutting edge approach that brings bottom line results.
Lanny is an internationally recognized author, speaker and consultant for his business and organizational development acumen. He lives in Raleigh with his wife Sabrina.
Partial Clients: First Union, Wachovia, Ag First Bank, Farm Credit, Philip Morris International, Glaxo Smith Kline, SAS, Philadelphia Seventy Sixers, Nucor, Volvo, General Motors, Smith Debnam Law Firm, American Cancer Society, Goodfellow Bros Inc.,Gypsum Management Supply,  NC Retail Merchants, Arbys, COLAS Inc, Smithfield Foods, 43 Universities, faculty member for 12 local and national leadership institutes.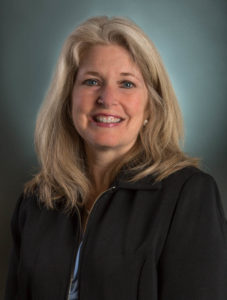 Rhonda Sutton     email:  rssutton@ncsu.edu
Dr. Rhonda Sutton is the Director of College Leadership Programs for the College of Agriculture and Life Sciences at North Carolina State University. She holds licensure as a professional counselor, has owned a private counseling/consulting business, and has over 15 years working in university administration. She is certified in the EQi, Human Patterns and MBTI assessments (and is currently working towards certification in the DISC profile and Crucial Conversations). Rhonda has extensive experience as a trainer, educator and is a person who enjoys helping others develop both their personal and professional potential. A native North Carolinian, Rhonda has an undergraduate degree in business administration from Appalachian State University and both a master's and doctorate of philosophy in Counselor Education from North Carolina State University.